london fashion week: sass & bide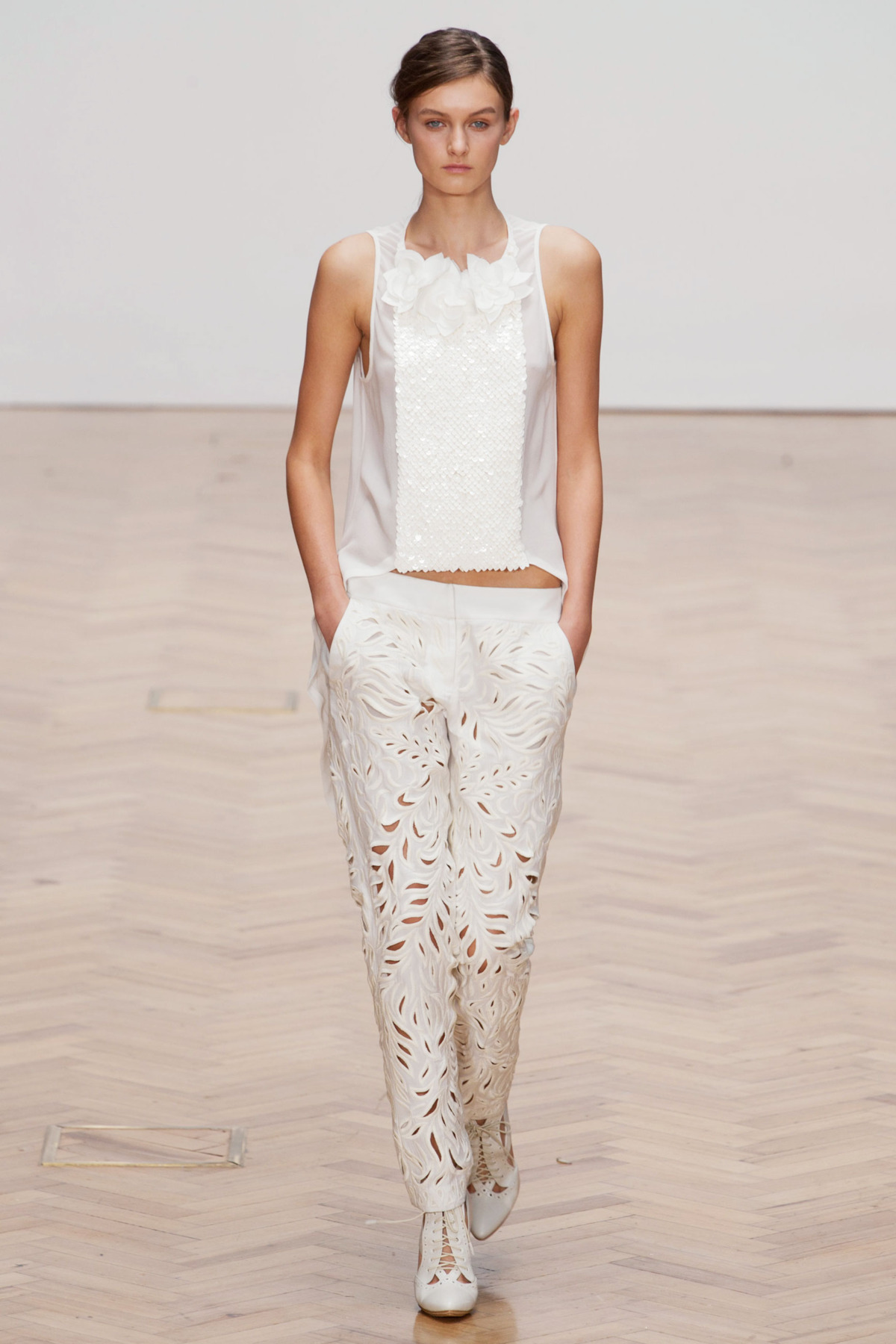 (images via ny mag)
so this was quite the odd experience.  yes, yes, like many of the other houses we've discussed of late, i'm not a supreme expert on the topic of the australian house of sass & bide, but on the other hand, we have always known designers heidi middleton and sarah-jane clark to be liberal with the colour and print (see a/w 2011 & s/s 2012), neither of which they seemed particularly keen on exploring with their s/s 2013 london fashion week range.  not that it was a bad thing to see the ladies on a new tack, and besides, it gave us the opportunity to check out their marvelous cutting and construction.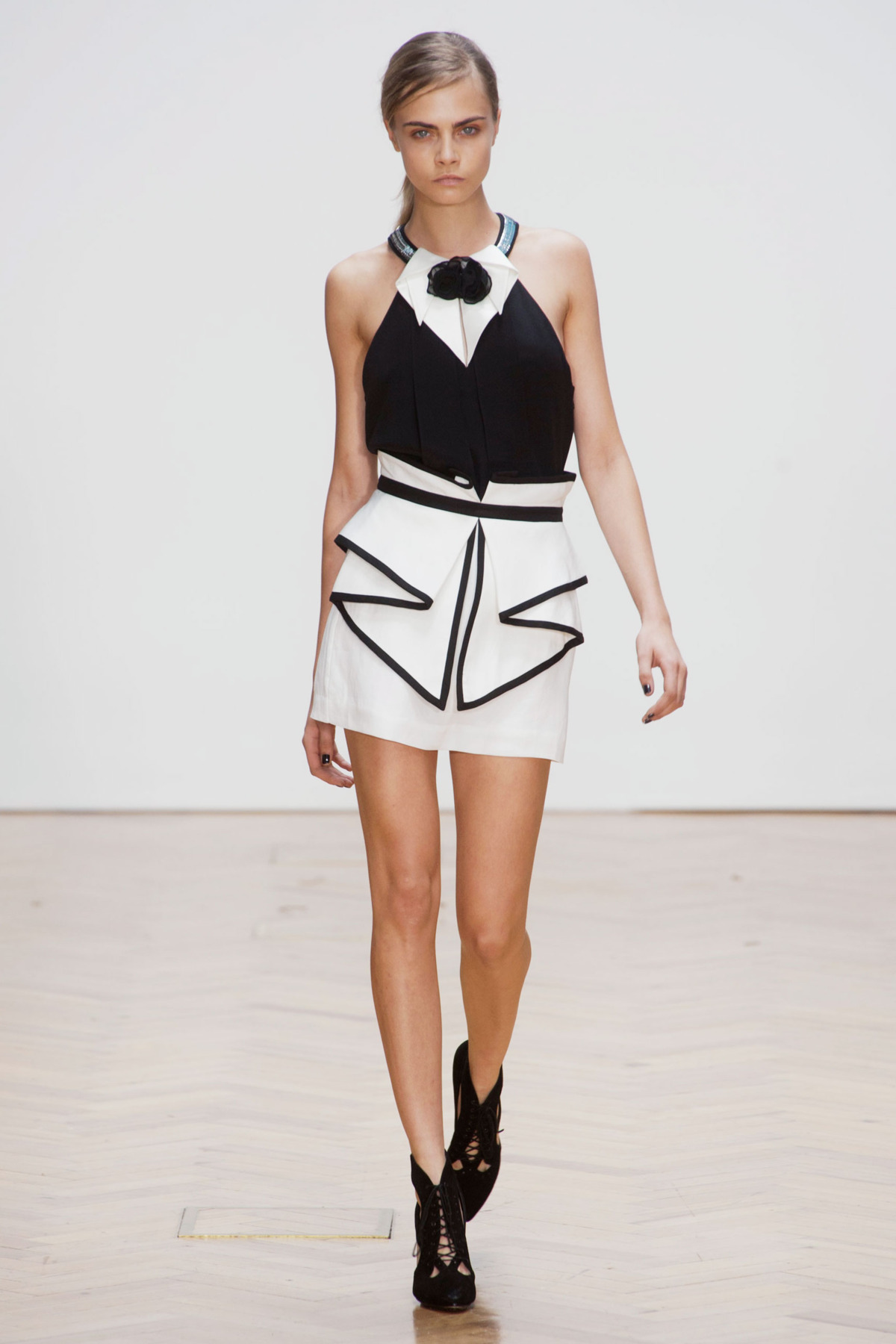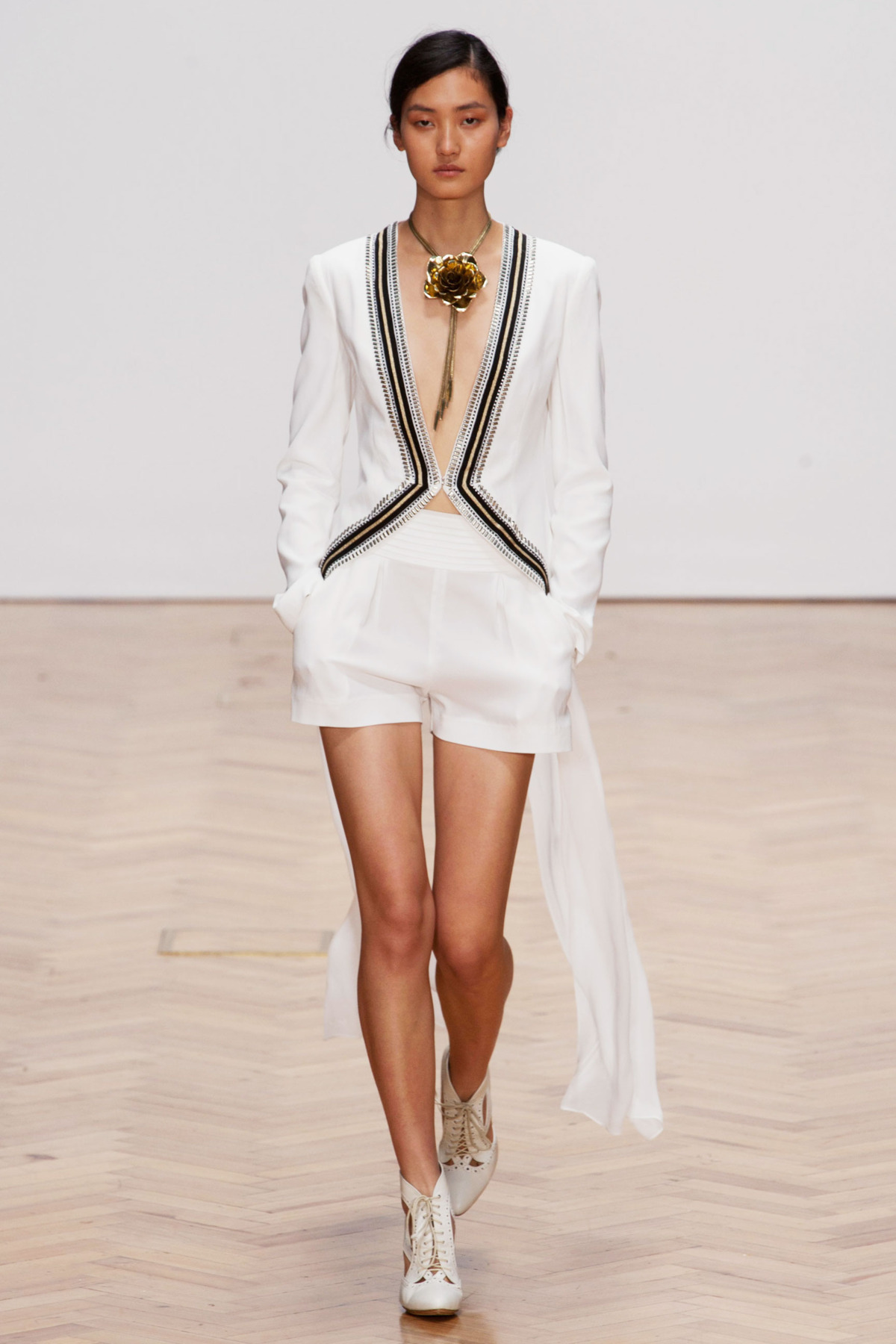 and so.  "Using the slender and elongated lines we've come to associate with the label," noted the australian site the vine, "streaming waterfall skirts, wide-legged floor skimming pants - Sass and Bide also expanded their emphasis on tailoring with a range of tuxedo looks, capes and vests in a monochromatic colour scheme. 'We haven't really focused hugely on suits in the past, and for us instead of turning away from classicism and conformity, this was really a salute to tradition,' Heidi Middleton explained."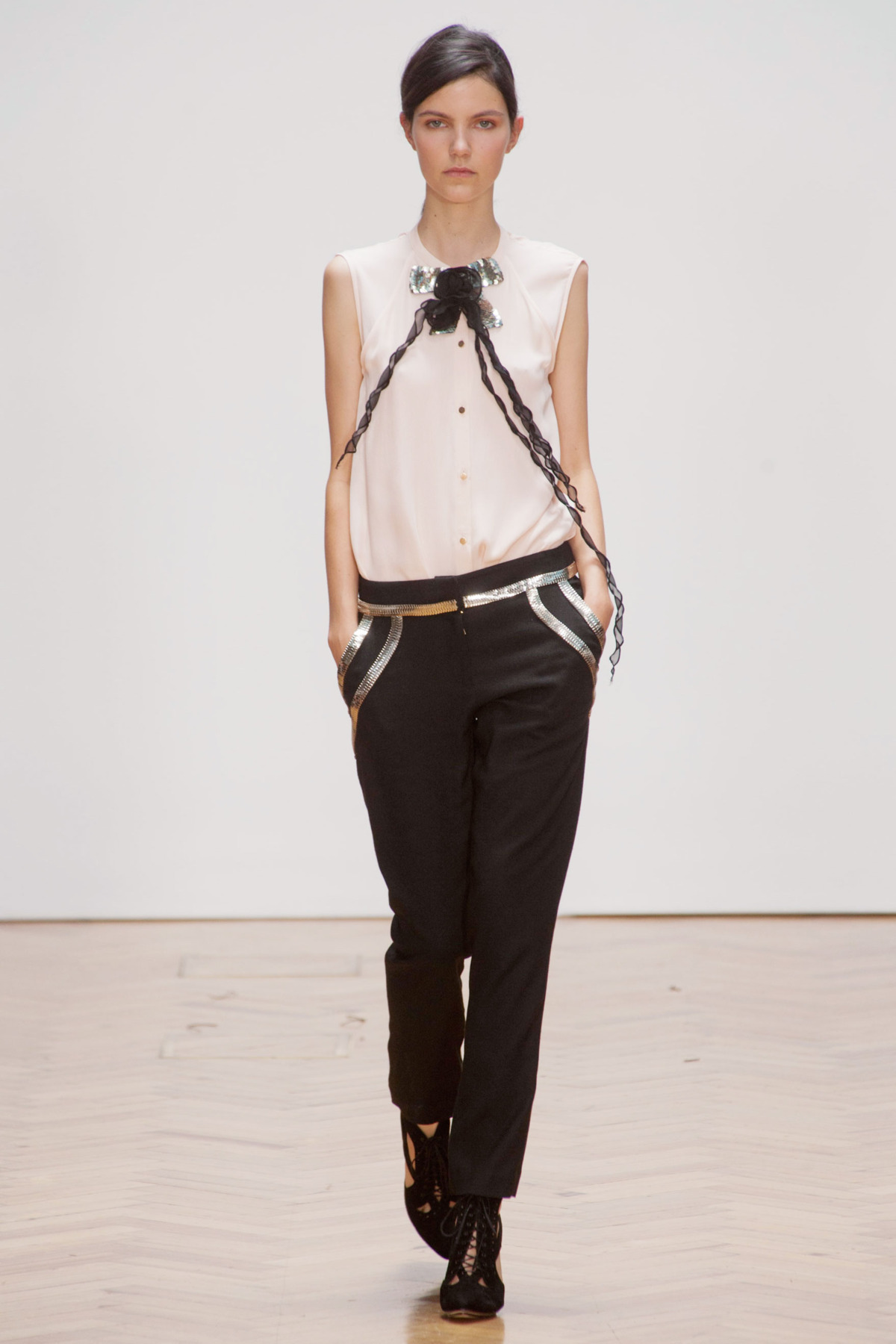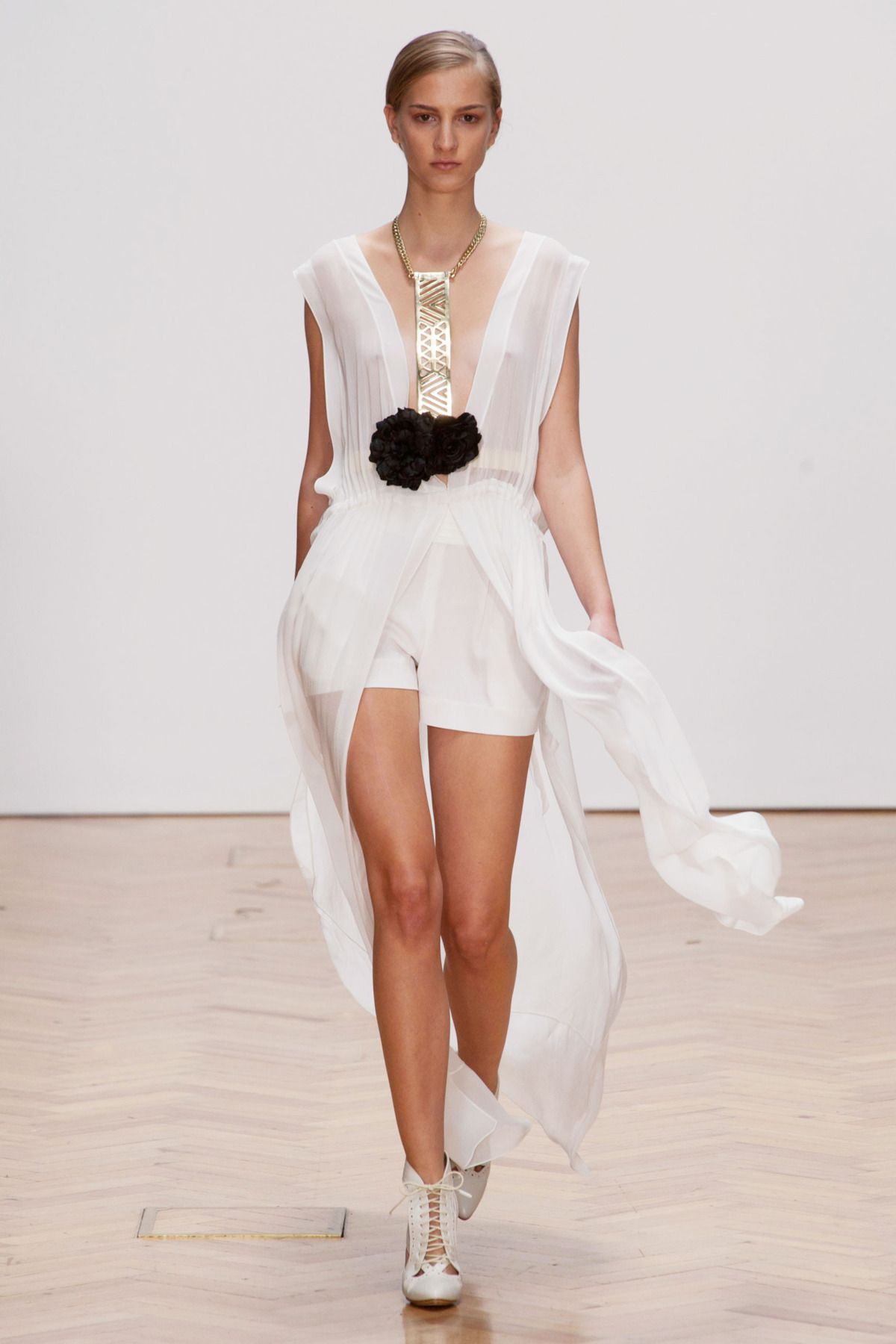 meanwhile, in their review, the fashion spot explained that the designers " took futurism, which is already one of the strongest emerging trends of LFW, and paired it with traditional elements picked up from their travels. This season was a big step forward for the brand because it's hard to fault the inspiration or the execution. Last season the duo looked to target the peacocking street style set and this season they moved forward and made clothes women would want to wear, rather than be seen wearing."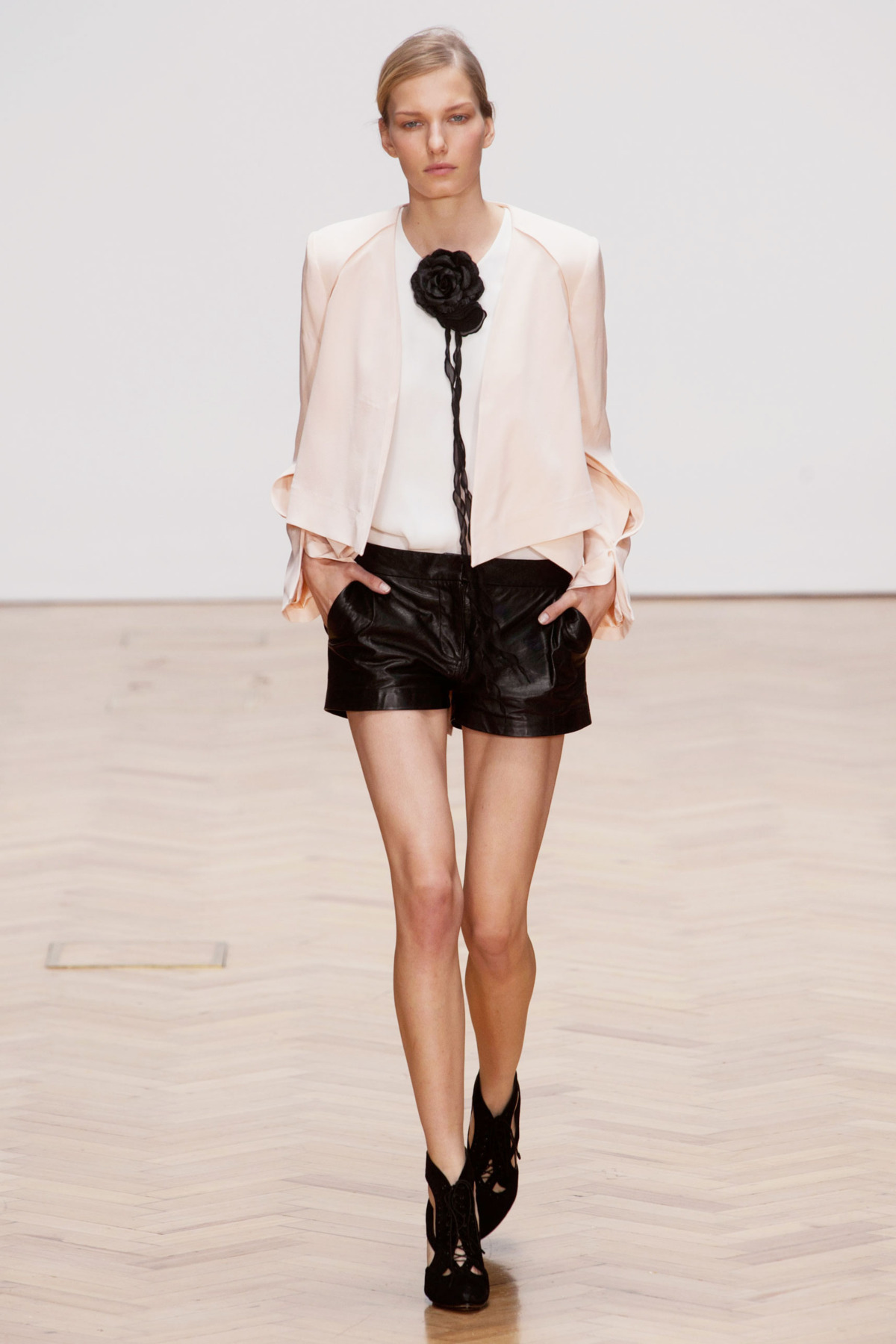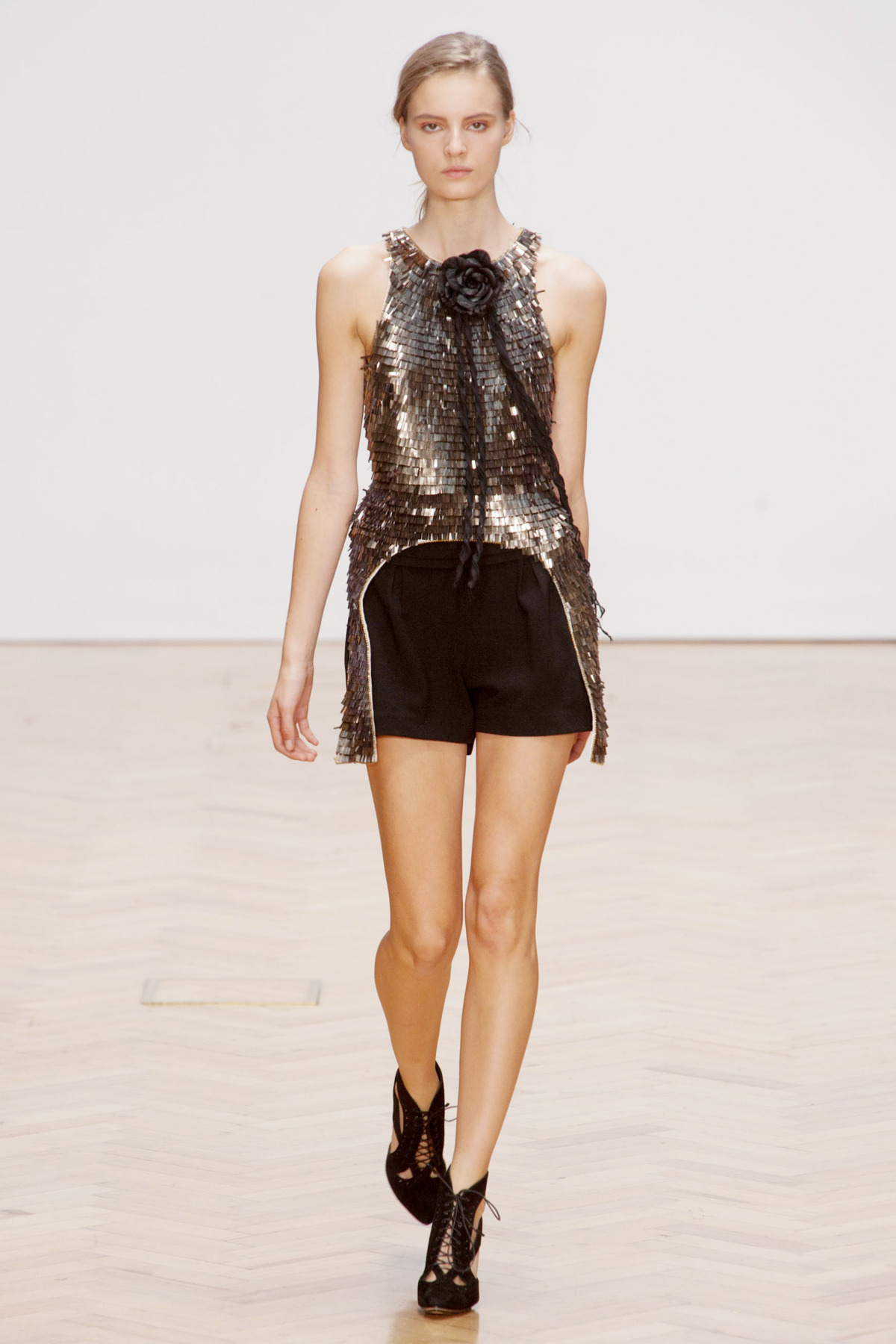 yet style had a slightly different take, reporting that the designers "described this offering as 'born on a trip to Buenos Aires and Peru—but more about the energy and feeling of those places than the aesthetics.' Presenting something more stripped back and stark this season, the duo was working in the vein of 'the traditional modernist,' according to Heidi Middleton. There was a play on the masculine and feminine, particularly in the use of the tuxedo, as well as on light and dark—yes, this was another predominantly black and white collection for Spring. There was discernibly less of the embellishment and ethnic folderol of seasons past. While it might not have been Le Courb modernism they were looking at, a sense came through of the Deco (or maybe disco) kind, the kind with a small M."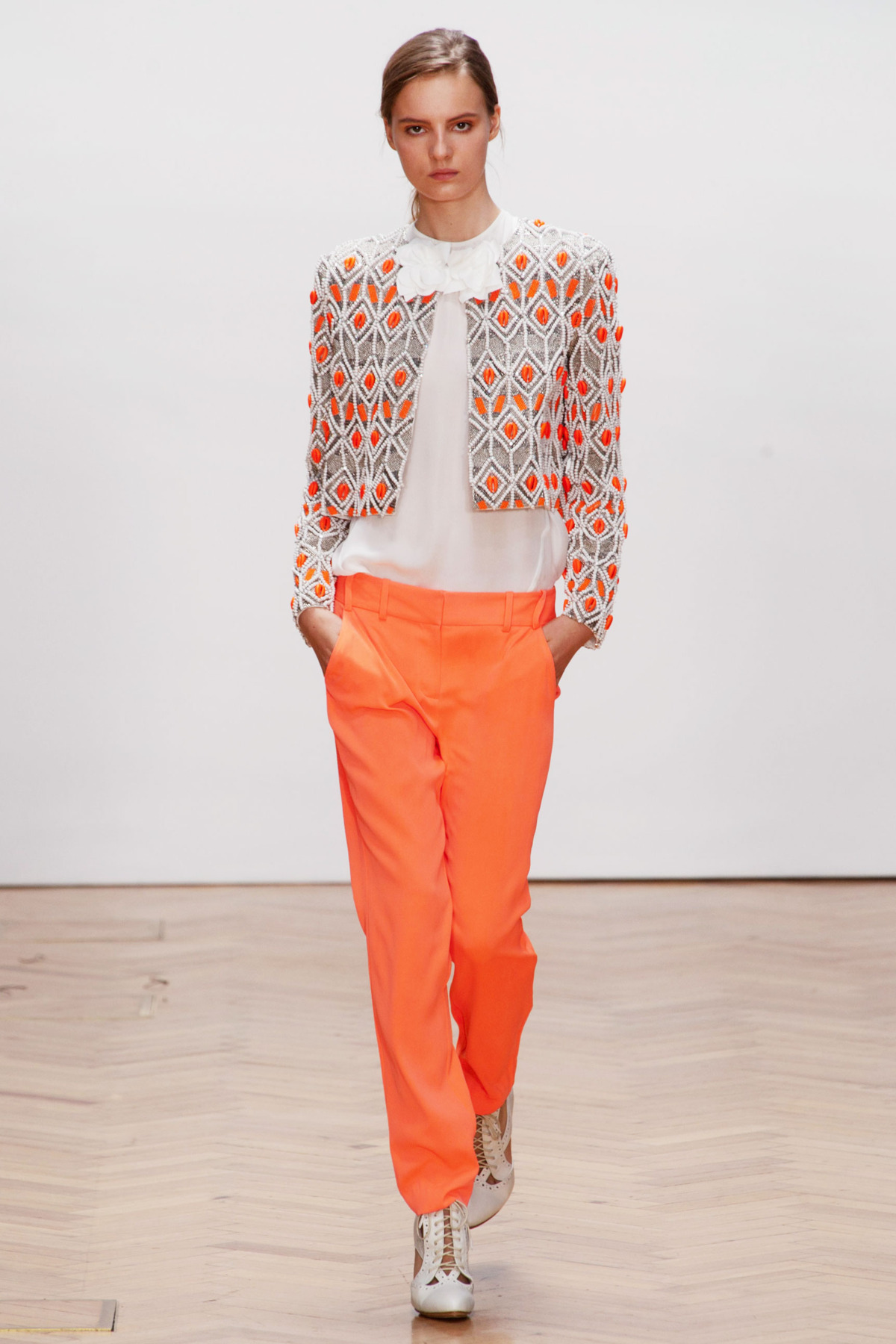 "Mostly monochromatic, this collection had a languid, laid-back glamour telegraphed by luxe fabrics and embellishments," wrote wwd, adding that the designers also drew some of their ideas "from elements of masculine and feminine dressing. Cue the white pantsuit worn with a sequinned mini cape at the shoulders, or a sleek tuxedo jacket worn with shimmering silver palazzo pants. While the collection had a more grown-up feel than past bohemian outings, the odd quirky detail — such as fluorescent orange shells embroidered onto a shift dress — hinted at the design duo's abiding sense of fun."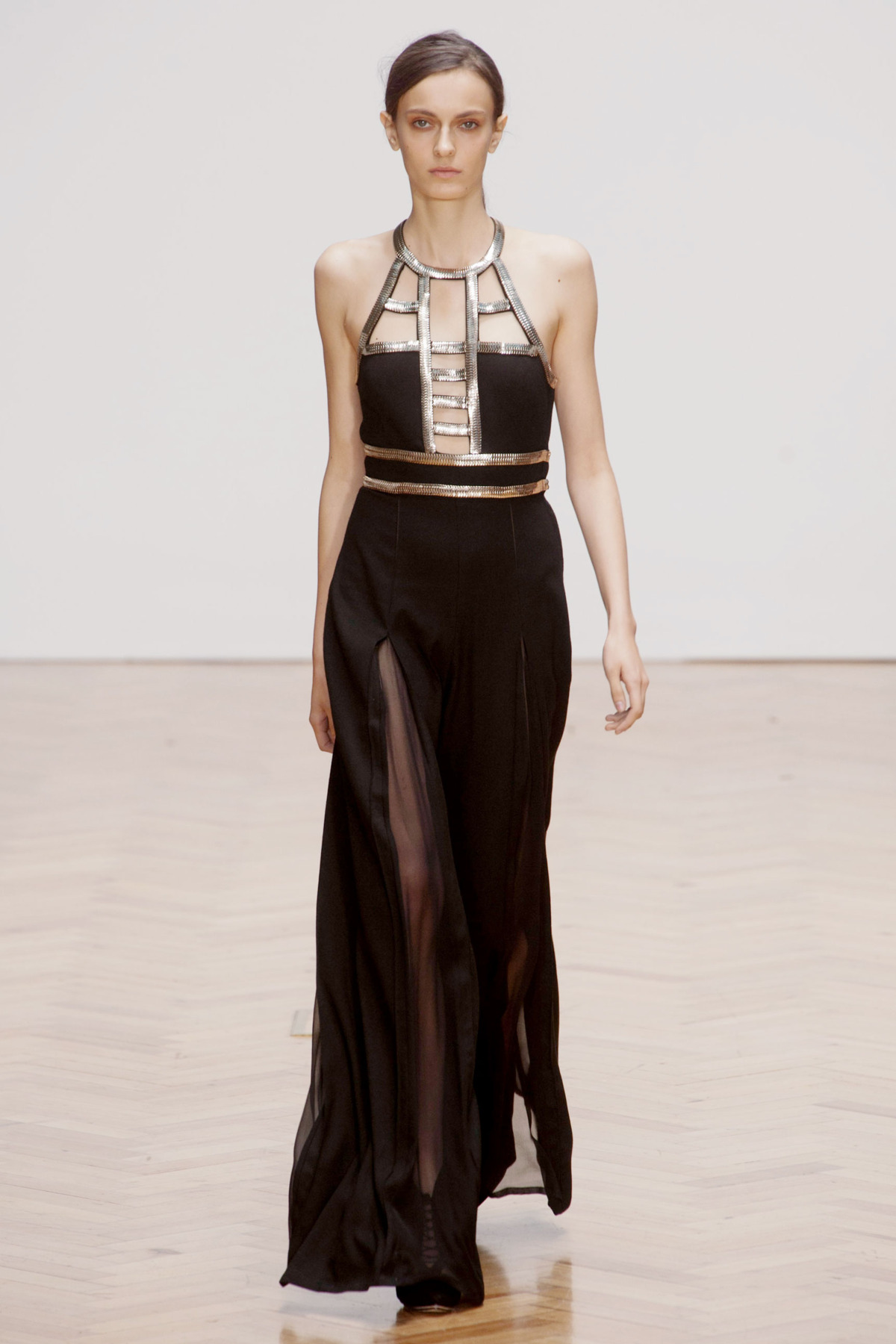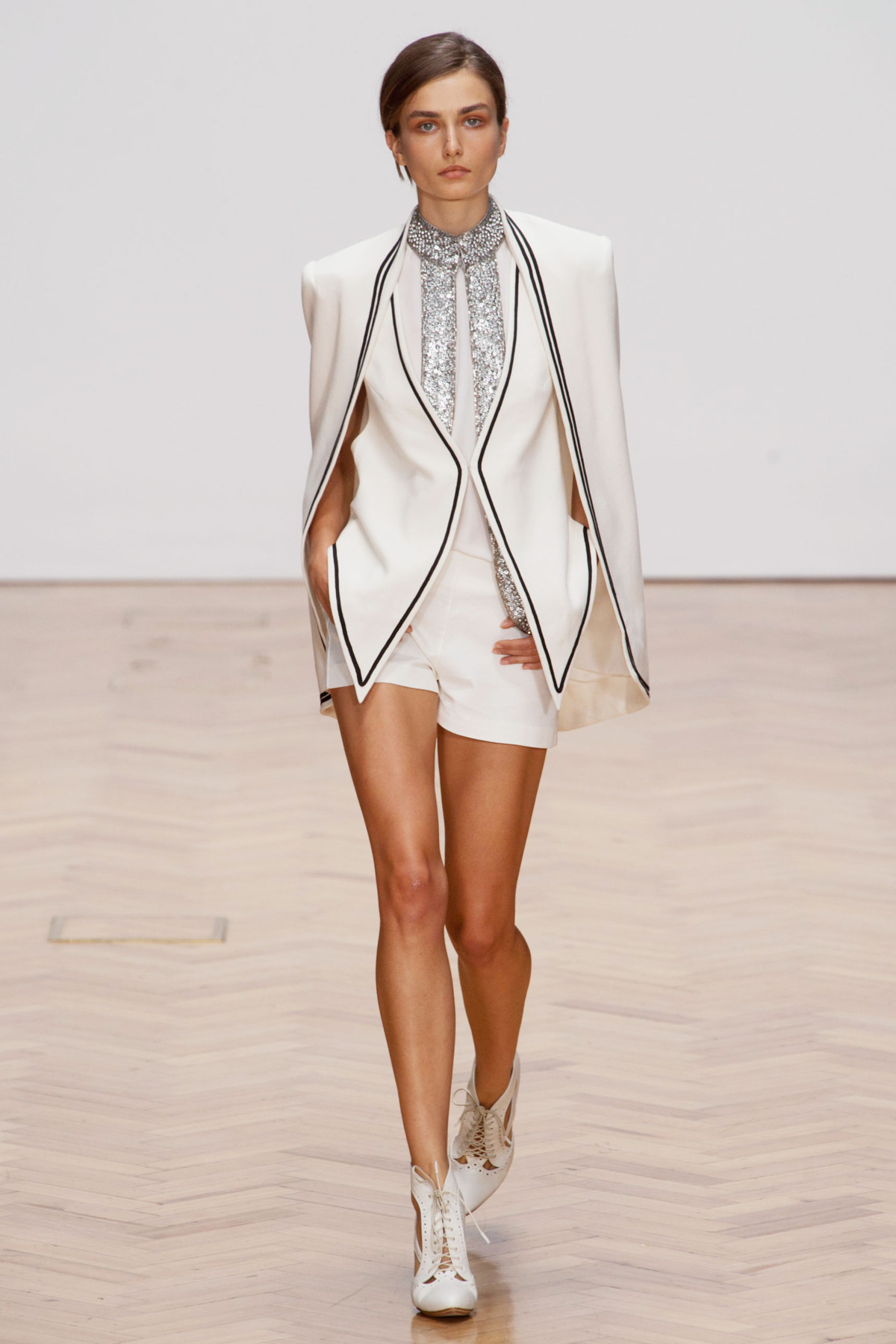 meanwhile, vogue reflected that what manifested was "a collection that combined masculine and feminine elements throughout, offsetting them against one another. So we had cravats complete with flowers, sharp little mini dresses whose waists came garnished with the same golden folds that had erupted from the show invitation, fringed and feathered dropped-waist dresses with halter necks, sequin-capped sleeves on those masculine jackets which came atop flowing dresses in black, white and silver."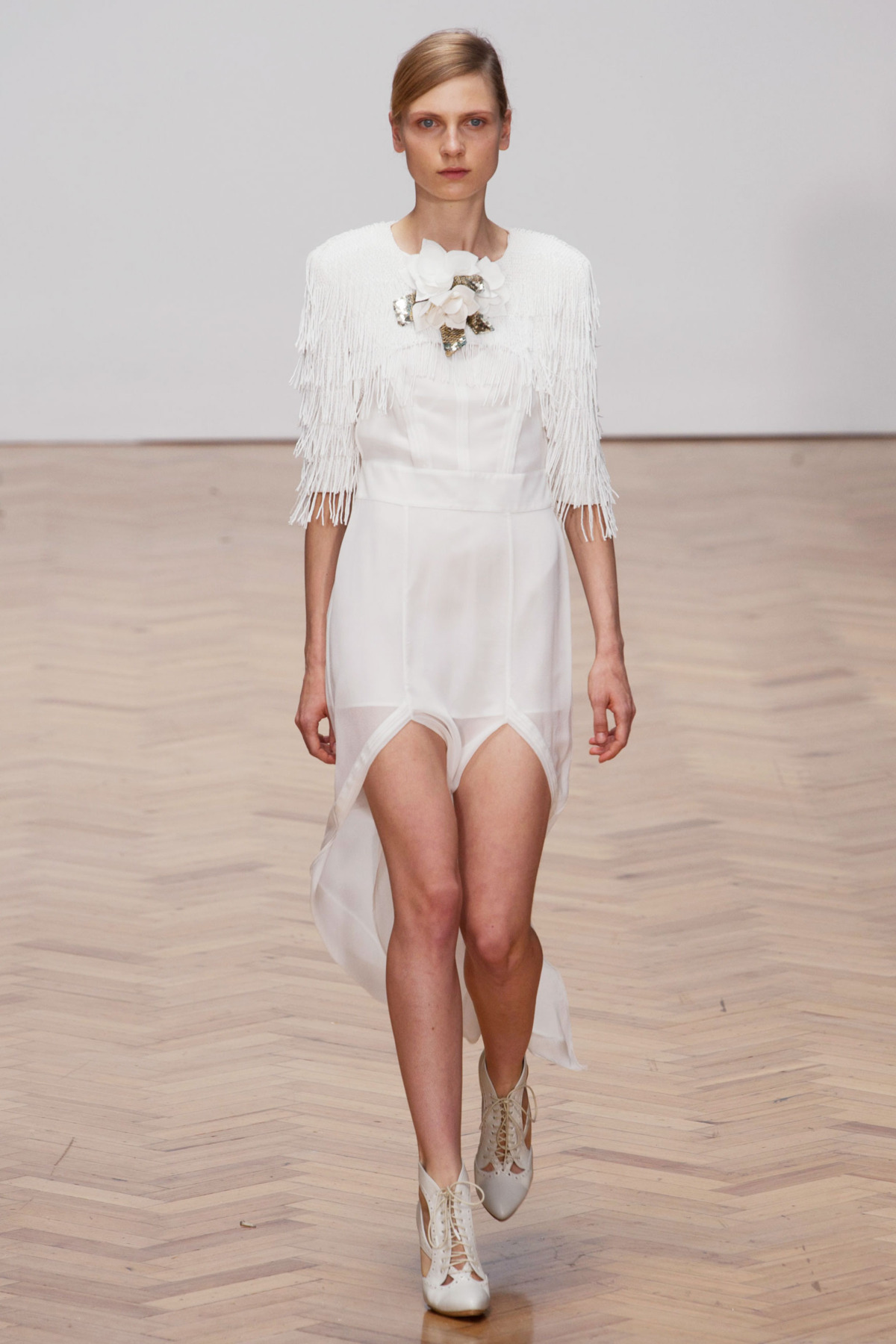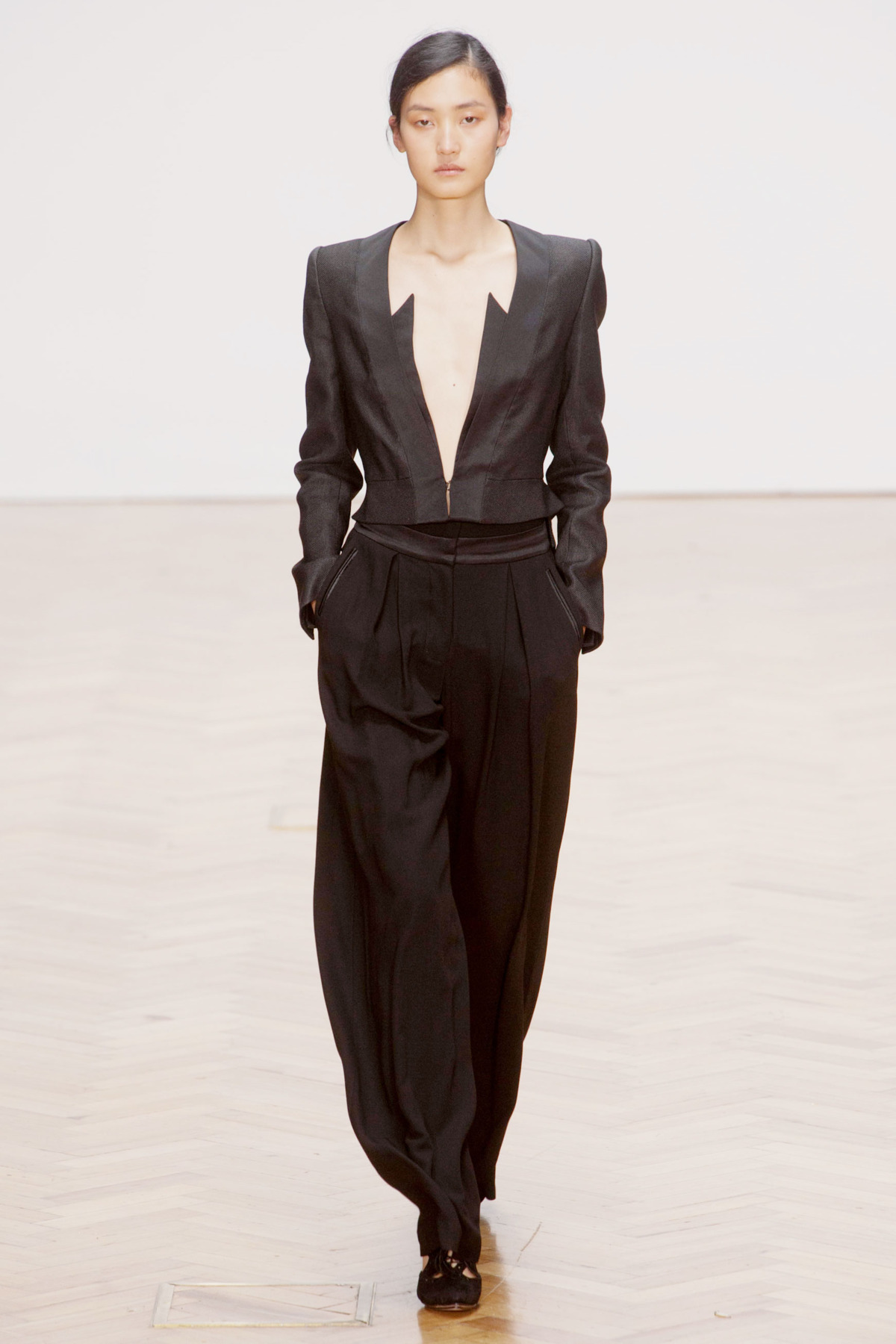 "It was a mix and match of sharp, clean and lean silhouettes, mixing in embellishment (silver on black floaty gowns and neon pink and orange bead cascades on shorter shifts) and all wrapped up in an angelic colour palette," they carried on, and with style's reporting that the label has had a recent (and large) infusion of cash to help it grow, with the designers' talent, their ability to switch things up, and to feel the mood of the moment, i think this is one to watch in the coming seasons.  it may be set alight.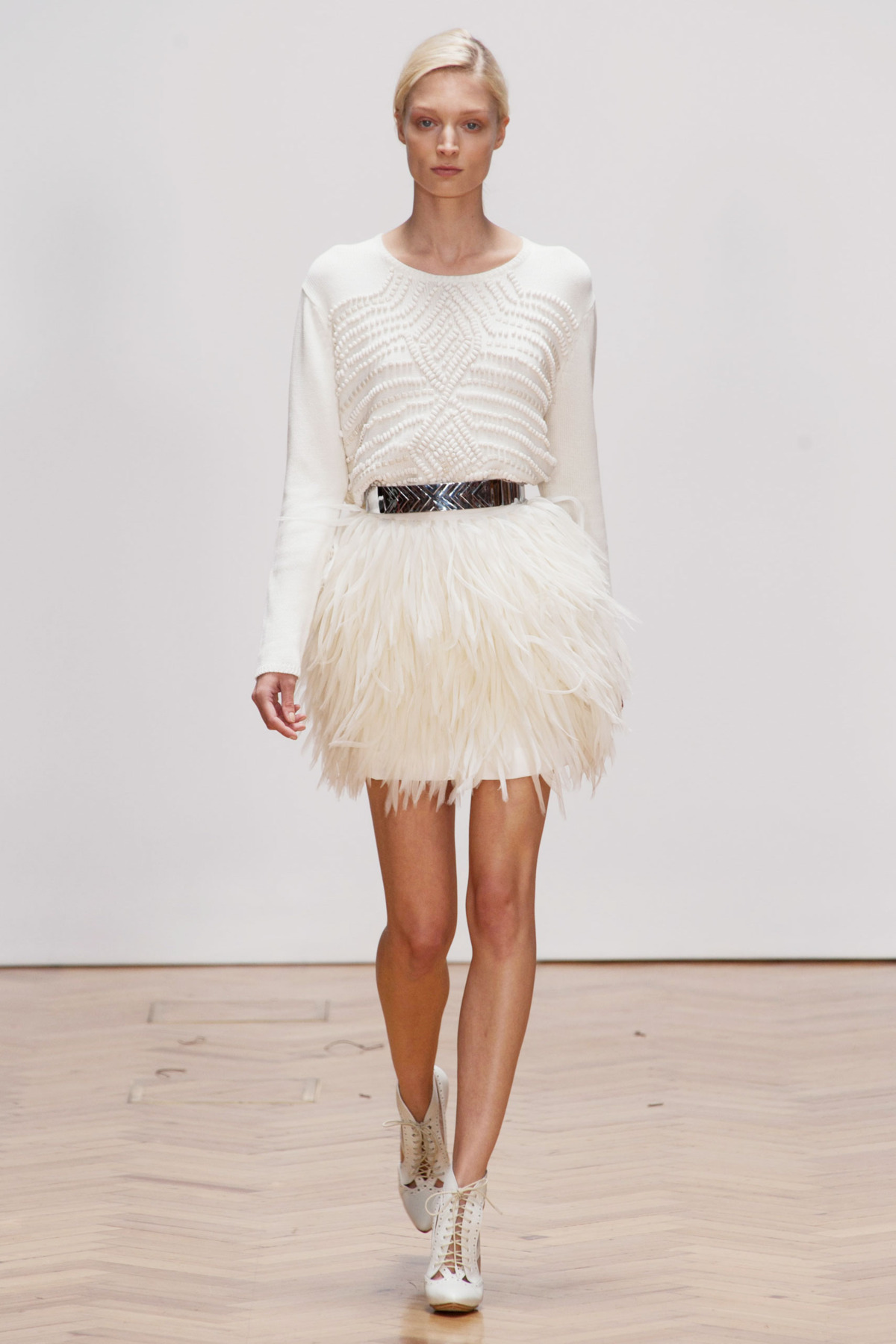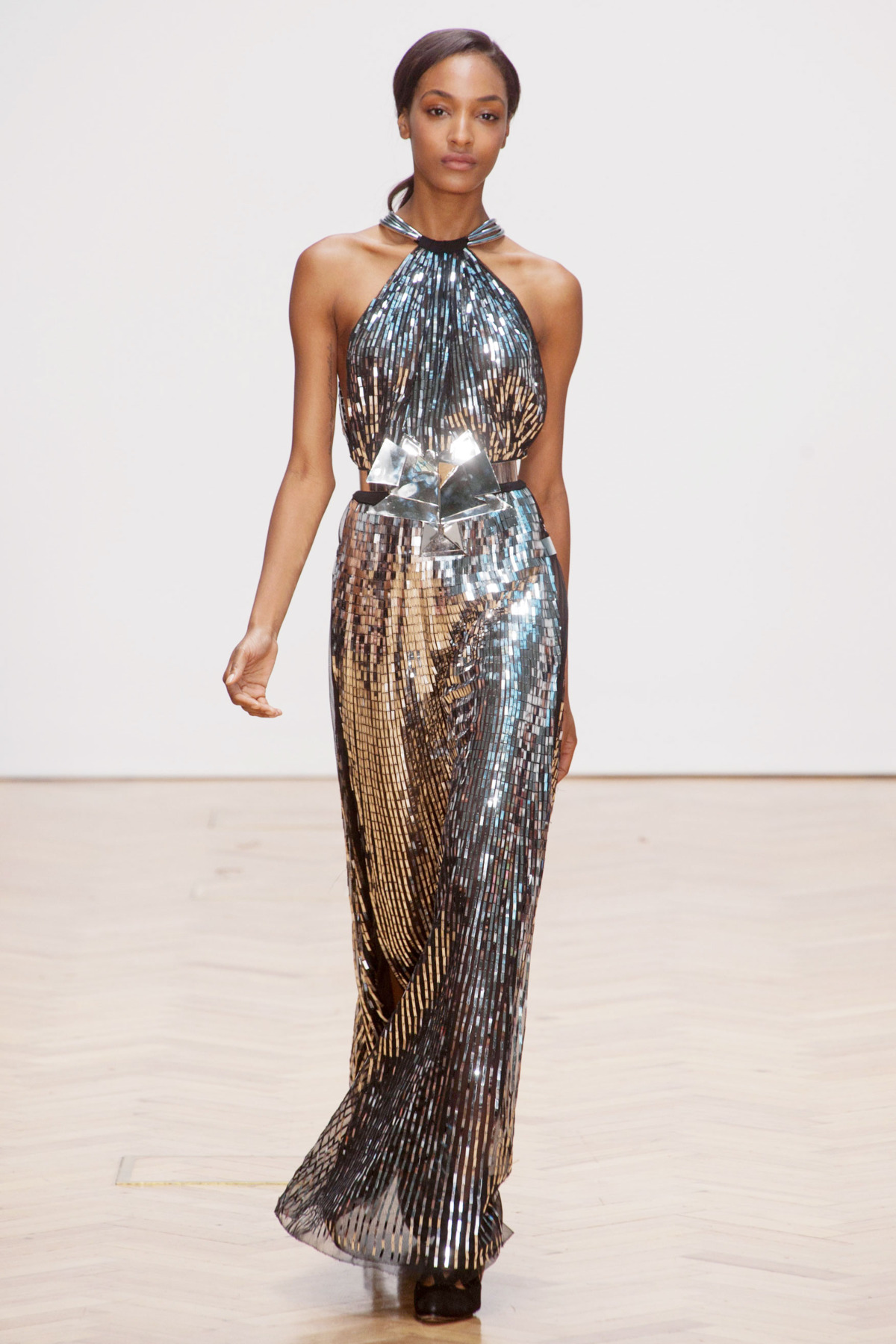 (see the full, edited, show video here)