japan fashion week: sunaokuwahara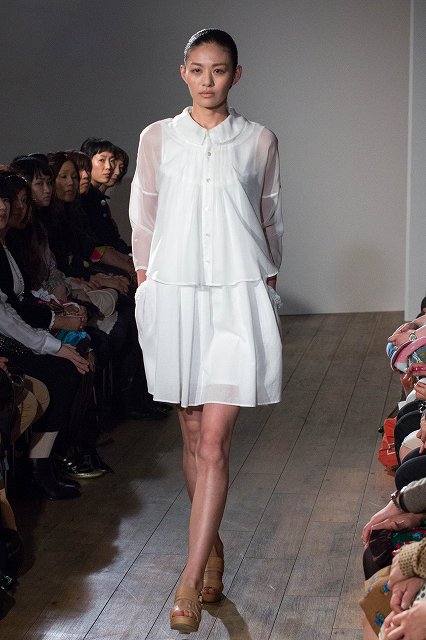 (images via change fashion)
okay, kids, so as i believe i've mentioned often enough in the past regarding those exhibiting their collections at tokyo's japan fashion week, we seem to regularly see two distinct types of design: the more conceptual pieces (and these are the kind you're probably going to see excerpted as little 'snapshots' of the week on sites like the huffington 'let's make all non-mainstream fashion look kooky and weird!' post), and those that are more classically feminine, with the kinds of professional pieces that working women able to afford designer clothes are going to want to wear (and okay, arguably there's a third category, for the kawaii shows, but oftentimes we can, with a little rejiggering, slide these into one of the above two).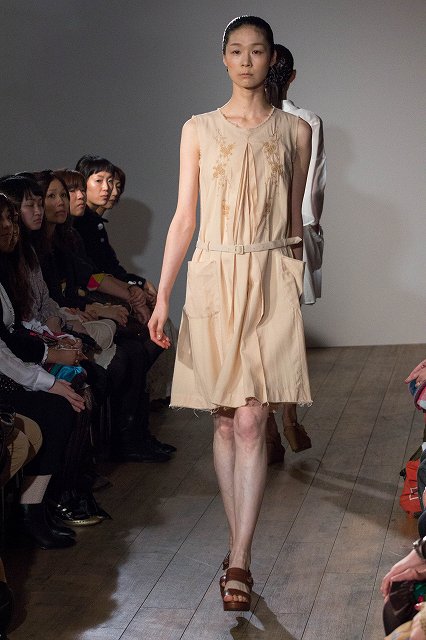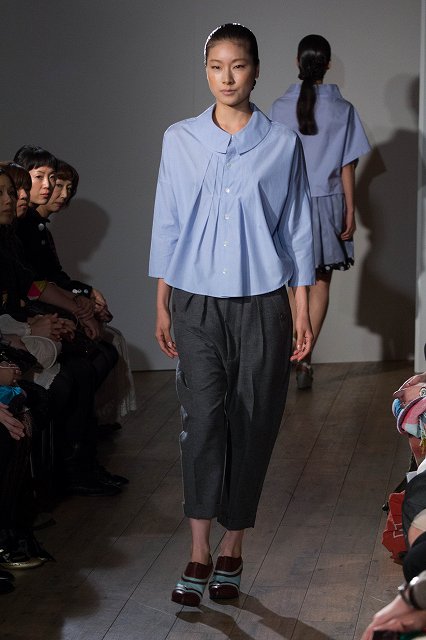 alors.  we haven't yet had the opportunity to discuss the charming wares of the house of sunaokuwahara (スナオクワハラ), but at least based on what we're seeing for the s/s 2013 range, i'm wanting to put designer sunao kuwahara's work into the latter category.  true, one could probably argue at times for a flash of the more lolita-esque aesthetic that runs so prevalently through japanese fashion culture, but just because mr. kuwahara at times waved a hand of memory towards the younger girls with wide collars and frocks that riffed on babydoll looks, neither am i convinced that most of the pieces from the spring presentation wouldn't work for older girls with the right styling, either.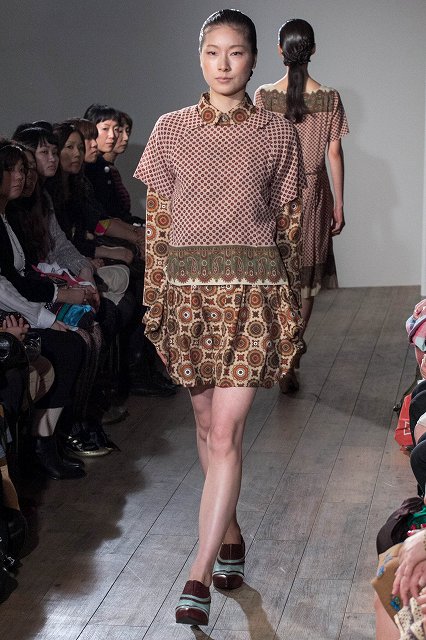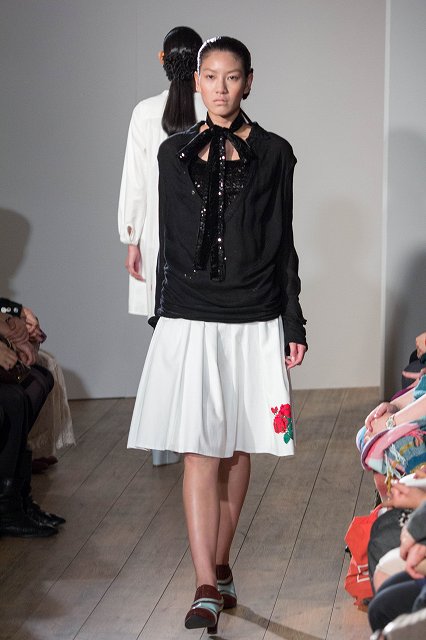 but anyway, a bit of background on the exhibition, yes?  the site fashion snap informs us that the spring range was called 'atmosphere of light,' and was about exploring the different effects and moods that come from varying forms of light.  and i'll be utterly frank for the moment here and admit that i really wouldn't have gotten this—the show seemed more like a random exploration of a chic woman's closet (to be clear: i really liked the pieces, but not always did i find that they flowed together as a cohesive whole) than any kind of singular discourse, but whatever, we've seen that in the past, and most people aren't shopping a collection as a whole anyway, no?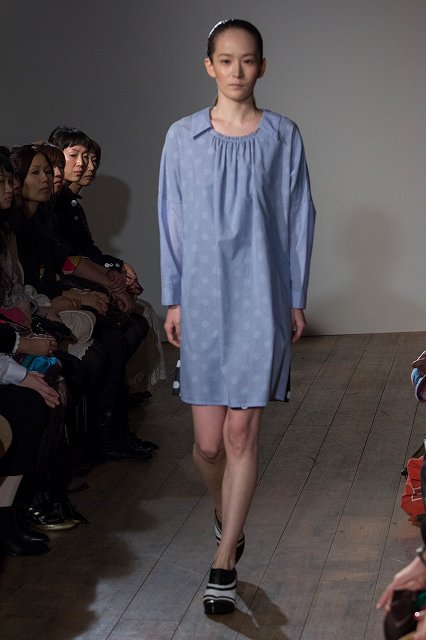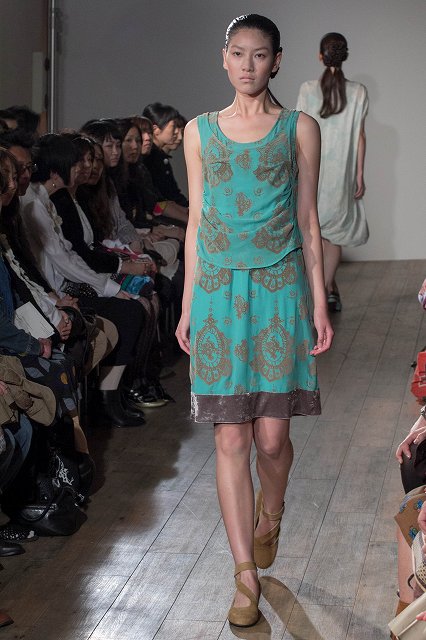 so.  according to change fashion (and this is, okay, maybe where being there would have been of some use), the clothes were often translucent, and as they moved, we saw the way the light filtered through them, while blue was especially prevalent in the collection due to the manner in which it shaded the pieces, adding a cast to them at different angles, and they went on to include a discourse on the way the varying materials (lace, silk, knitwear) changed according to the variables one usually gets in a show (movement, stage lights, etc.), though i wondered a bit: isn't this the case with every garment, no matter whether the notion has been considered previously or no?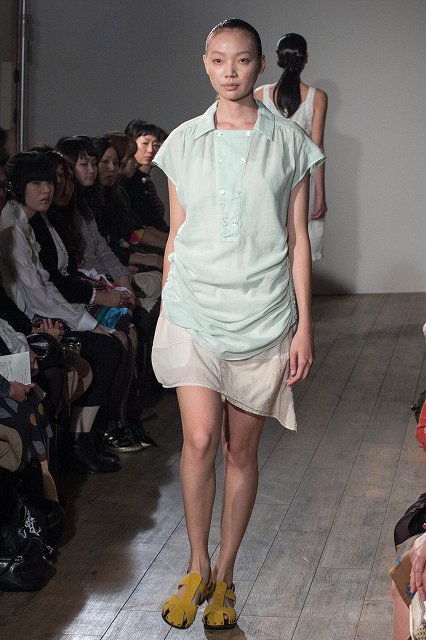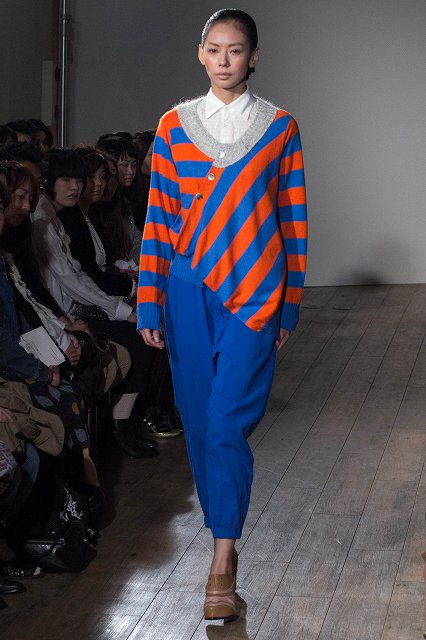 in other words, aren't clothes by nature sort of light-changers, because as they rotate according to the human body's movements, they'd take on more shadow, or more highlights, simply depending upon the direction of the light source, shade, and the weight of the fabric? but maybe i'm not completely understanding, or maybe this is besides the point—and i don't want to be an ass, so we should probably move on.  there were plenty of quite fetching little draped frocks and the standard complex tucks and pleating methods on blouses, rompers, shorts, trousers, and skirts, so i do want to stress: whatever the inspiration, the clothes were pretty and wearable.  and versatile! of course.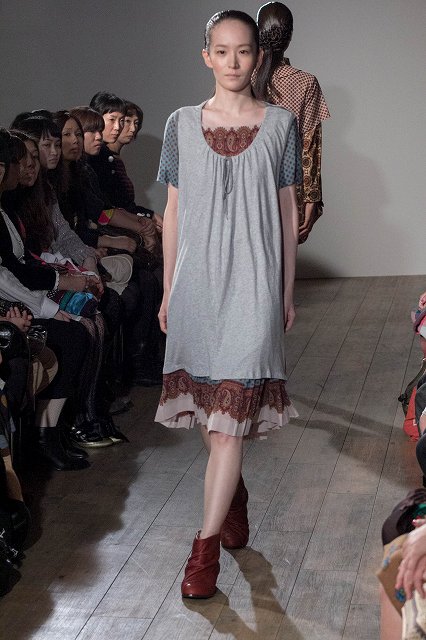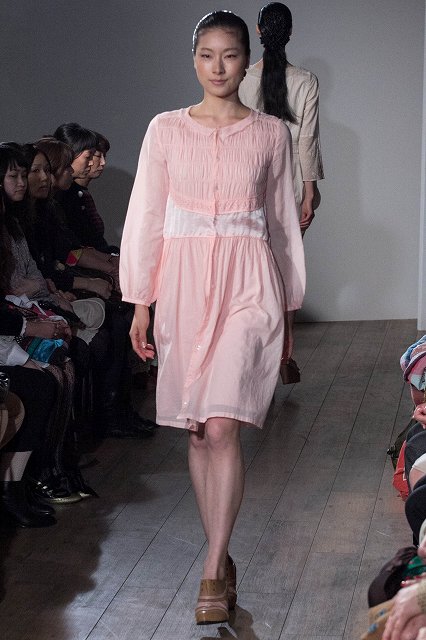 anyway.  and finally!  the ever-amazing-and-awesome fashion press related that (trans.) "the pale [pieces were] reminiscent of soft morning light, the items that were embroidered in delicate tones in gentle cotton, gauze, and lawn…The combination of bright colours, such as blue-green represents a strong light, [while] blue, orange, and purple or, woven knits, lame, and black mohair are like a night sky with stars shining faintly." they went on to note that the paler shades, such as the whites and creams, were meant to evoke the earth, and something about nostalgia, so i was glad that there was some sartorial reason for what felt like, without explanation, really too many different hues and prints in a single collection.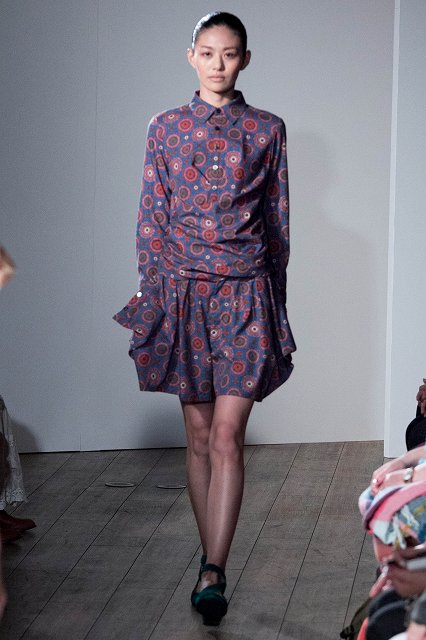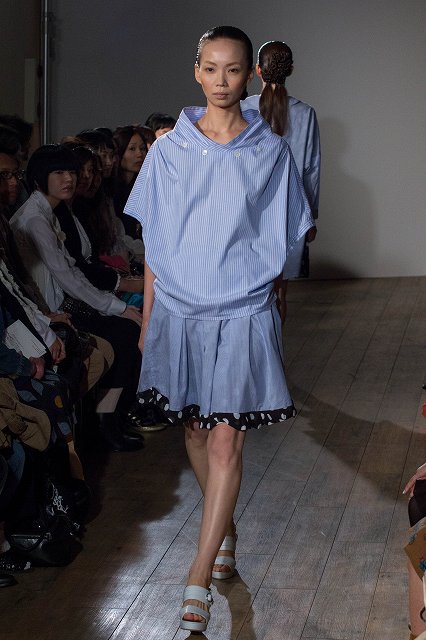 but!  in the end, i can honestly say i'm still not sure it all reads together, nor do i believe that that necessarily matters.  as i've said previously, the pieces were alluring enough on their own, and thanks to so many different hues and motifs, i'm pretty sure the designer snagged girls from a wide range of different aesthetic leanings (perhaps another reason he chose this theme).  it wasn't a fashion-revolution-type collection, but it didn't need to be—i think it accomplished as much as most labels could hope for, in that it drew me in with a lot of yummy clothes, and even if it didn't keep me for the duration…after all, again, how many girls are going to buy the whole lot?  even if you've got them for two or three pieces, in such a competitive industry, that's pretty bloody good.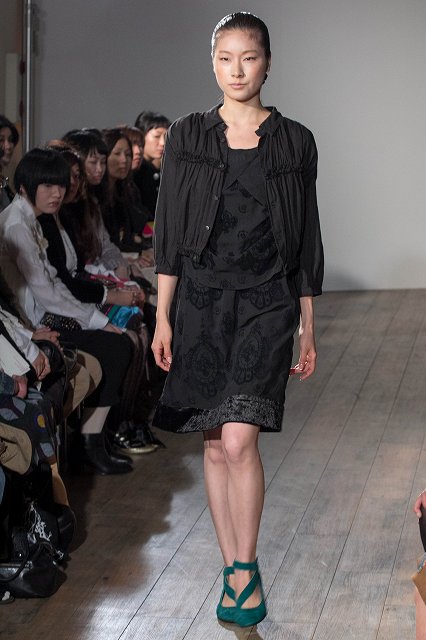 (check out the full fashion show video here)